Suzette Howland, B.S., NCMT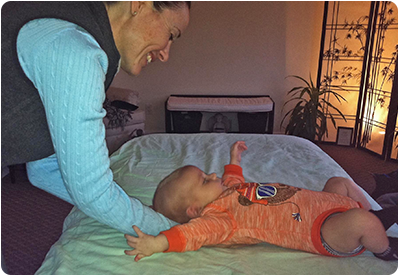 My educational background includes:
Bachelor of Science Degree in Movement Science
Massage Therapy Certification from Central Mass School of Massage & Therapy
Certification from the National Certification Board for Therapeutic Massage and Bodywork.
Craniosacral Fascial Release Therapy Certification from The Gillespie Approach.
Lymphatic Drainage Therapy training from Dr. Bruno Chickley
Deep Heart Spiritual Healing education from Pamela Paquette, LSCW.
Neuro-Sensory-Motor Reflex Integration Training from The Magastova Institute.
Neuromuscular Therapy Certification from Judith Walker-Delany
I have been assisting infants, children, adults and those with special needs in the Health and Massage Therapy field since 1992.  Compassion, care and patience lay the foundation of my practice. I combine my educational background, bodywork techniques, inner gifts and experiences for the enrichment of each child and adult.